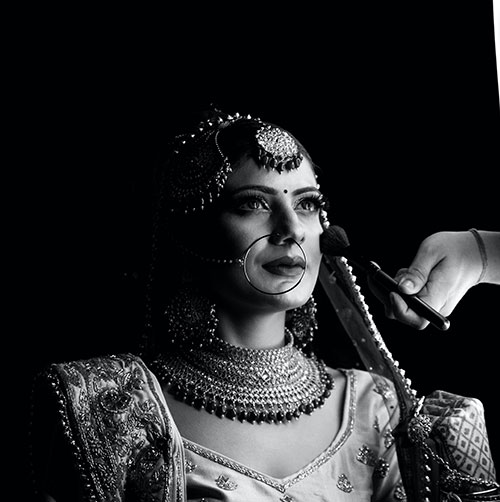 Bridal Beauty in the Spotlight
Bridal Makeup Options
From natural to bold, from monochromatic to shimmering, here we are with different makeup options that are in trend these days.
A personalized makeup helps bride to feel confident and special.
For every bride, the wedding day symbolizes a fresh chapter, an affirmation of love, and a lifetime of cherished memories. Amid the swirl of emotions and anticipation, her makeup serves as a crucial touchstone, grounding her in confidence while enhancing her intrinsic beauty. Over the years, bridal makeup has evolved, mirroring changing fashion sensibilities and individual preferences. Let's explore some of the hottest bridal makeup trends that have taken center stage.
Here are the most popular makeup styles for Brides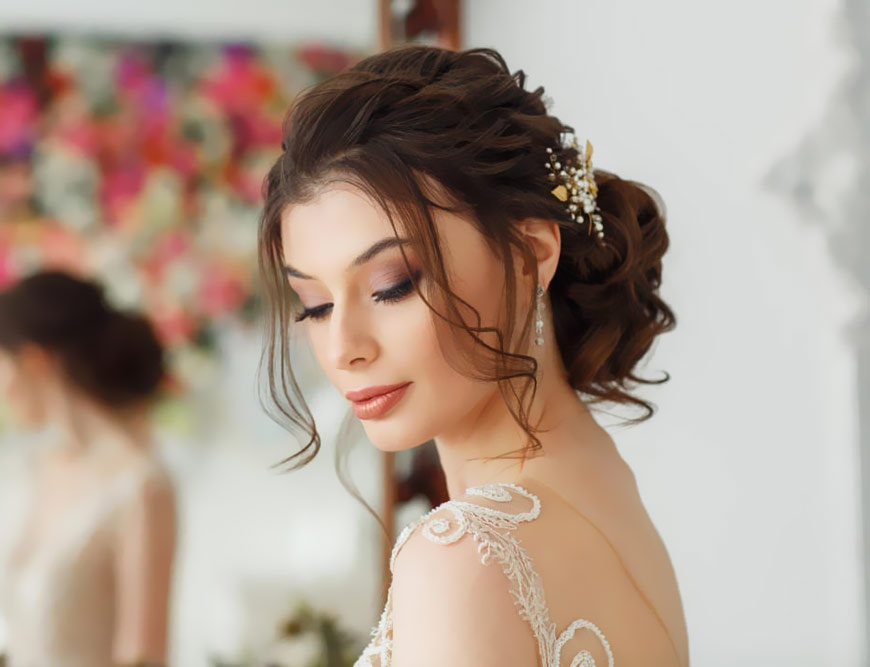 Natural Radiance
Simplicity reigns supreme with this trend. A dewy, hydrated base with subtle enhancements to the eyes and lips allows a bride's inherent beauty to shine through. The aim is to look refreshed, not overdone.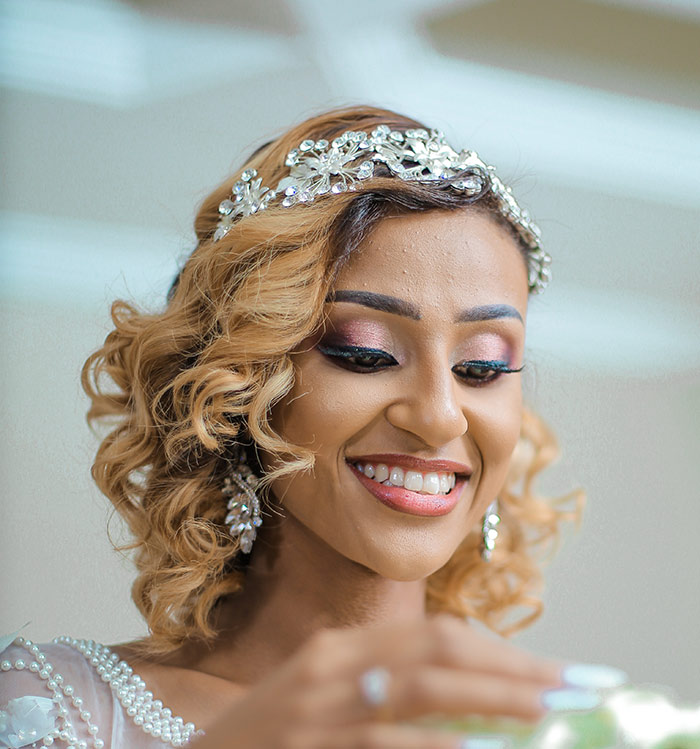 Bold and Beautiful
For brides keen on making a statement, dramatic eyes, bold lip shades like crimson or deep plum, and sharp contours are in vogue. It's all about balance: a bold lip paired with softer eyes, or vice versa.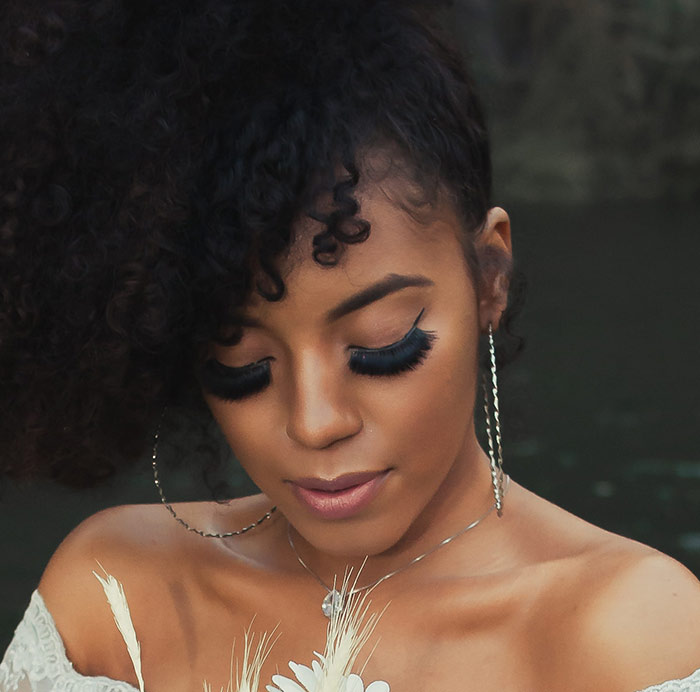 Monochromatic Magic
The essence of this trend is harmony. Using a single hue for eyes, lips, and cheeks creates a cohesive, sophisticated look. Think soft pinks, warm peaches, or muted mauves.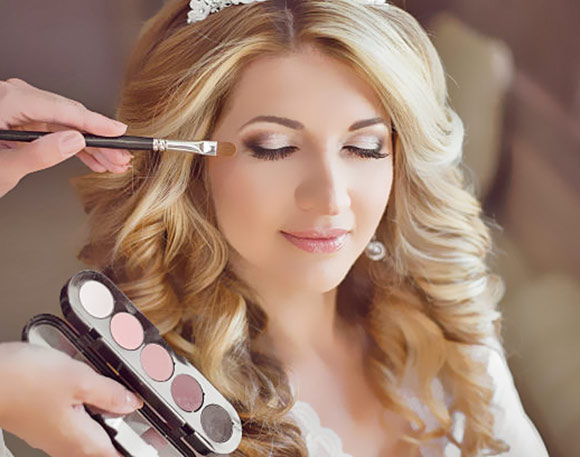 Shimmer and Sparkle
Highlighters, gentle glitters, and iridescent eye shadows offer brides that celestial sparkle. Especially favored for evening ceremonies, this style promises a dash of drama.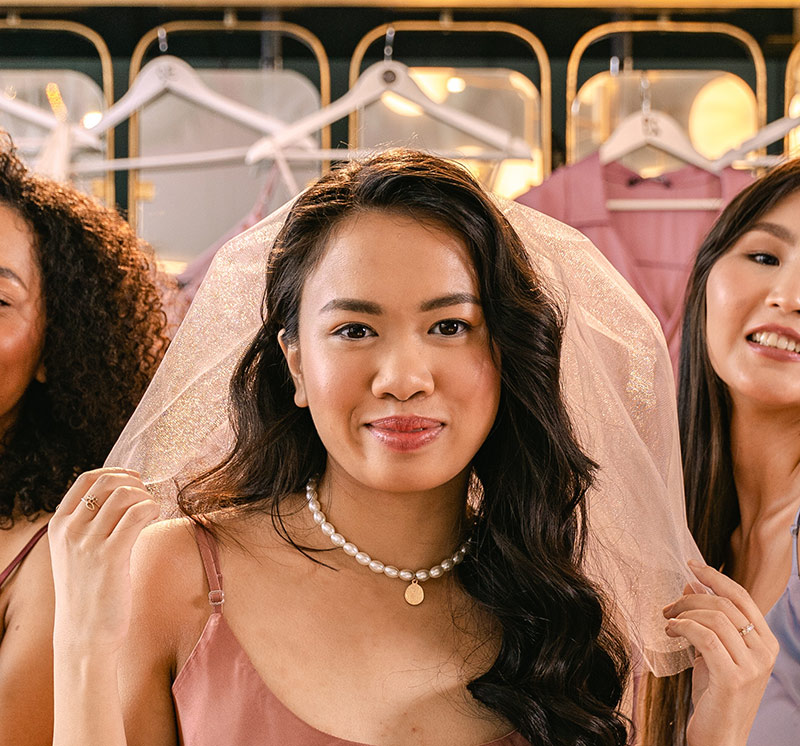 Vintage Vibes
Drawing inspiration from bygone eras, this trend features matte bases, classic red lips, winged eyeliners, and soft blushes, transporting brides back to the golden days of Hollywood or the retro 50s.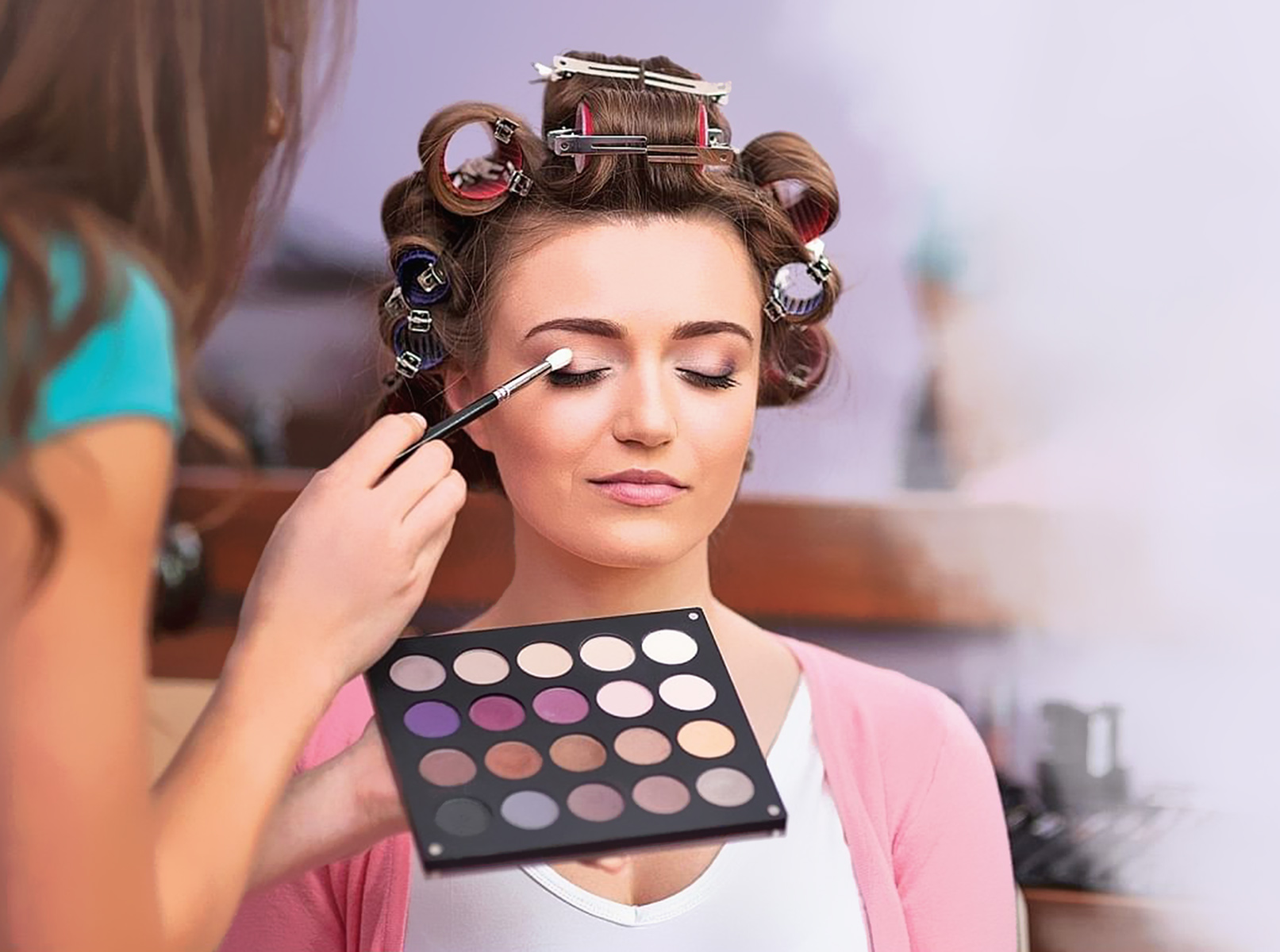 Soft Smokey Eyes
While the smokey eye is a classic, the bridal version is softer, using browns, taupes, or muted purples, paired with nude or pale pink lips.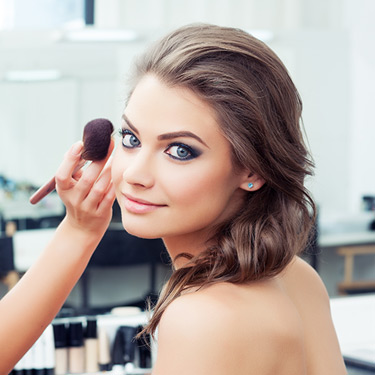 Ethereal Glow
This is all about achieving an otherworldly aura. It combines shimmer, highlight, and pale pastel shades for eyes and lips, exuding fairy-tale charm.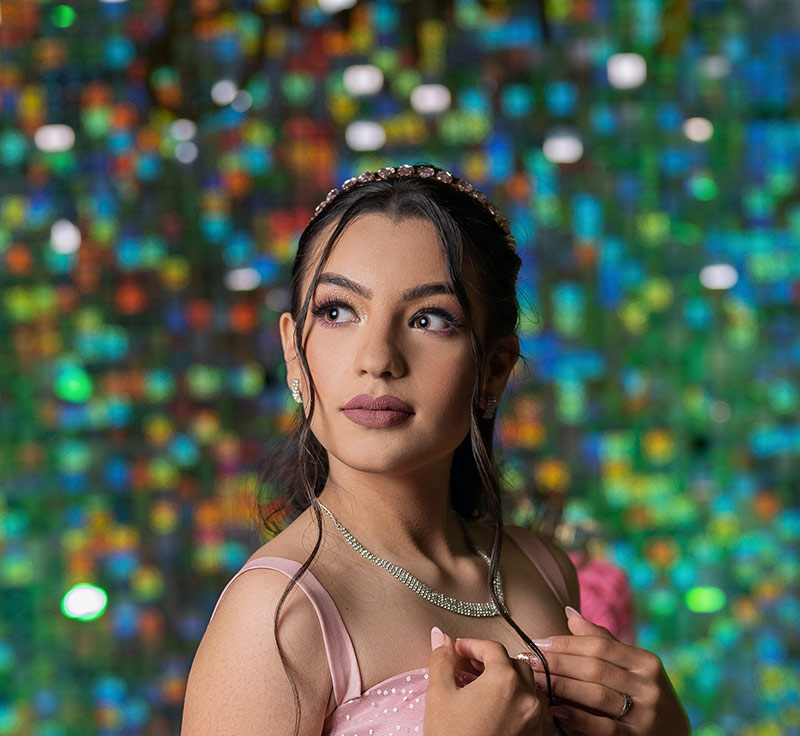 Sun-kissed and Bronzed
Ideal for beach or summer weddings, this style uses bronzers and golden tones to achieve a warm, fresh-off-the-beach look.
Ombre Lips
A beautiful gradient effect on the lips, blending two compatible shades, adds dimension and intrigue, making the lips appear fuller and more defined.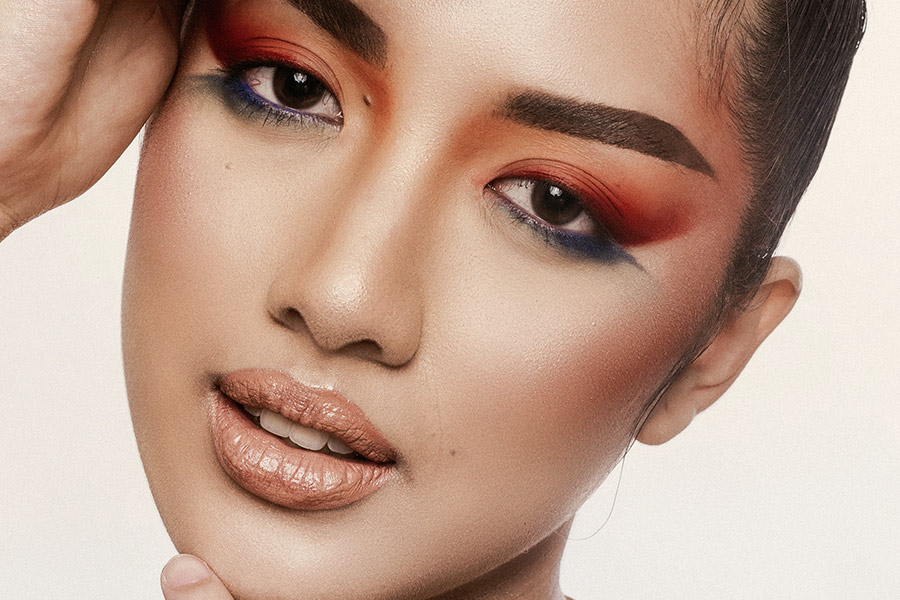 Graphic Eyeliner
Moving away from traditional eyeliner styles, brides are now experimenting with graphic, unique liner designs, making the eyes the focal point of the face.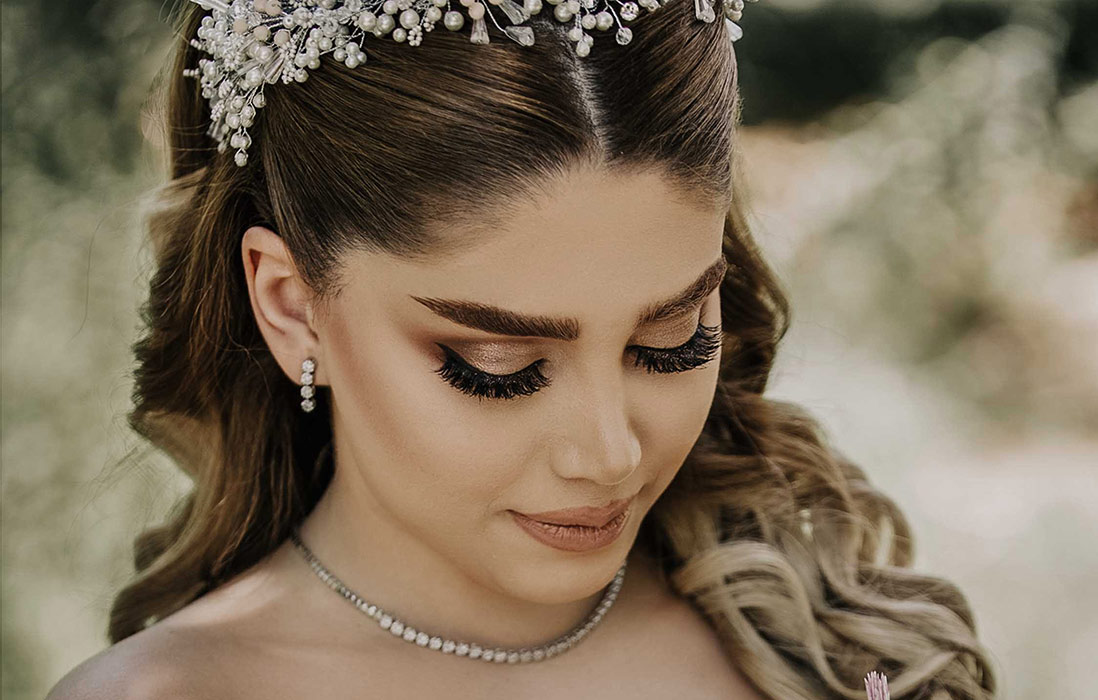 Blurred Lines
Contrary to sharp lip lines, this Korean-inspired trend uses a technique where the inner lips are darker, fading out to a softer edge, creating a dreamy, romantic look.
Lush Lashes
Whether achieved using multiple coats of volumizing mascara or through the application of faux mink lashes, long, fluttery eyelashes to achieve a beautiful eye makeup are every bride's dream.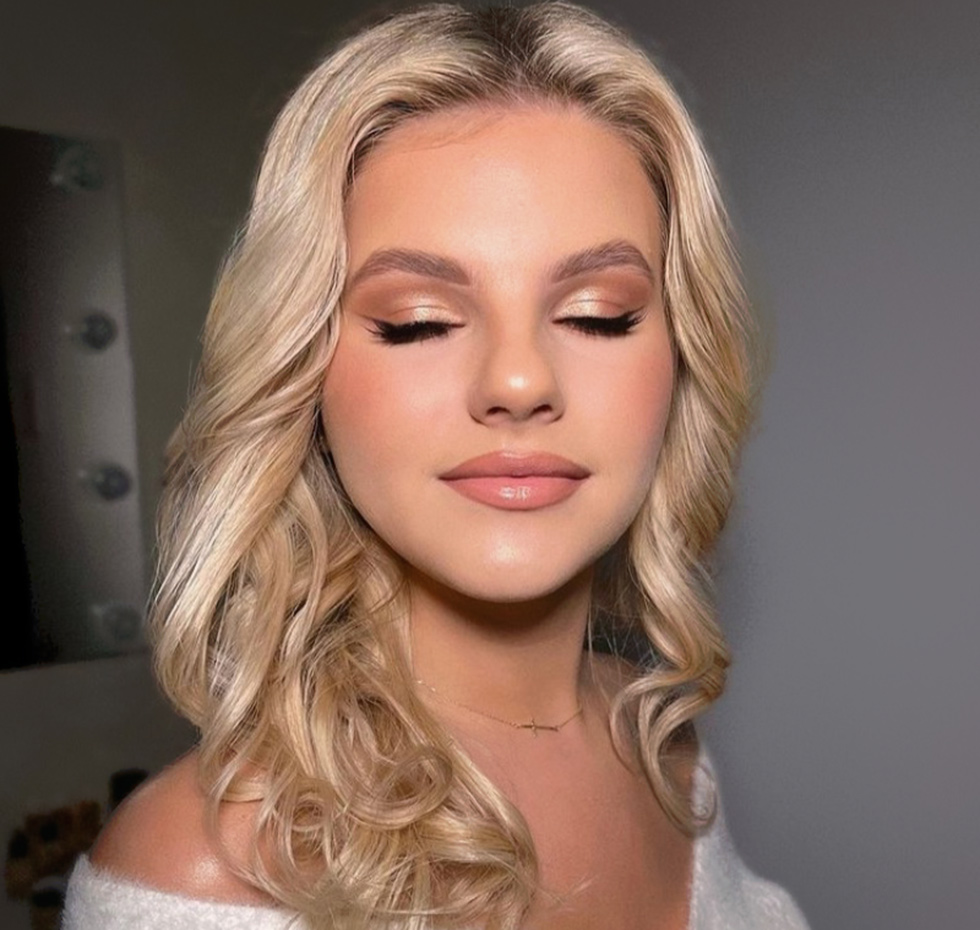 Feathered Brows
Gone are the days of perfectly sculpted eyebrows. Today's trend leans towards bushy, feathered brows, achieved using brow gels and fillers, lending a youthful appearance.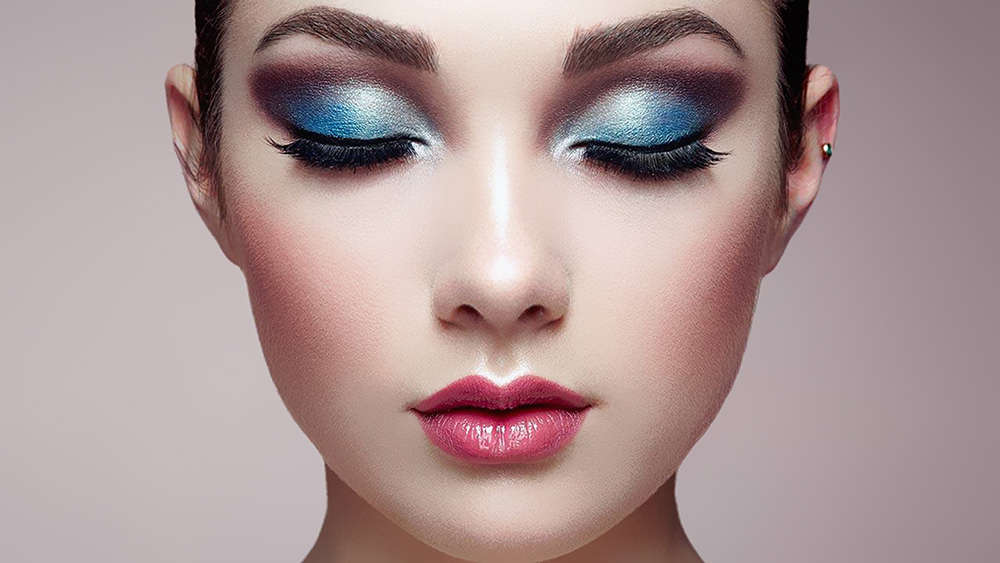 Pop of Color
While many brides stick to neutral tones, some are veering towards pops of color: teal eyeliners, bright blue shadows, or even bold green under-eyes, giving a contemporary twist to bridal makeup.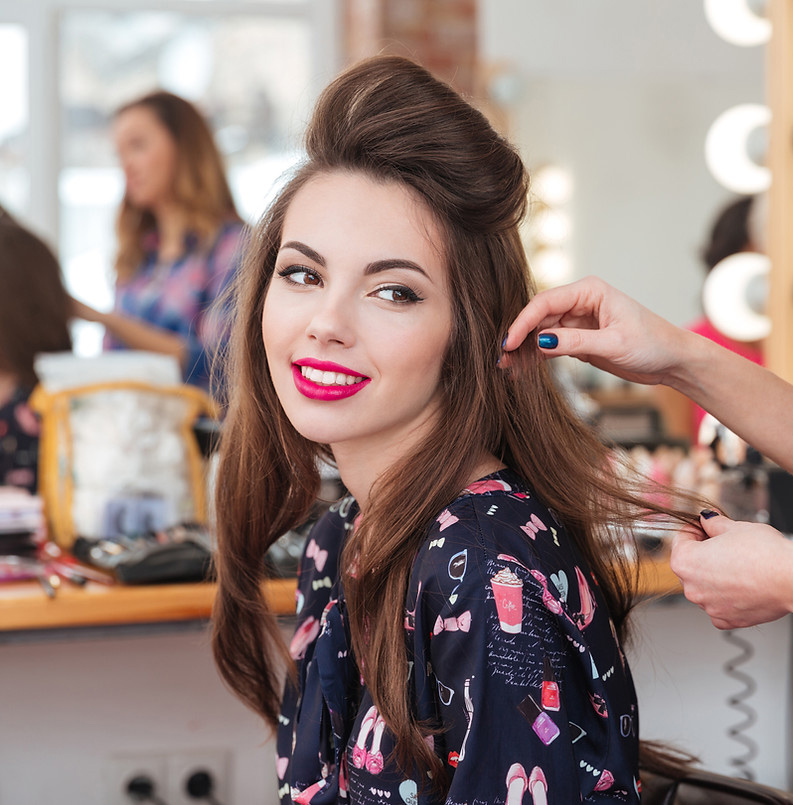 Minimalist Chic
This trend is all about the 'less is more' philosophy. A light base, a hint of mascara, a soft lip tint, and maybe a touch of blush — perfect for the bride who believes in understated elegance.
All these trends offer a bunch of choices and combinations, thus it is essential for every bride to choose what suits with her personal choice and style. Makeup should be an extension of one's personality, not a mask. With professional guidance and a clear vision, every bride can achieve her dream look, making her big day truly unforgettable.
Let us know if you need assistance with makeup and are searching for a makeup artist near you who can get you the desired look.