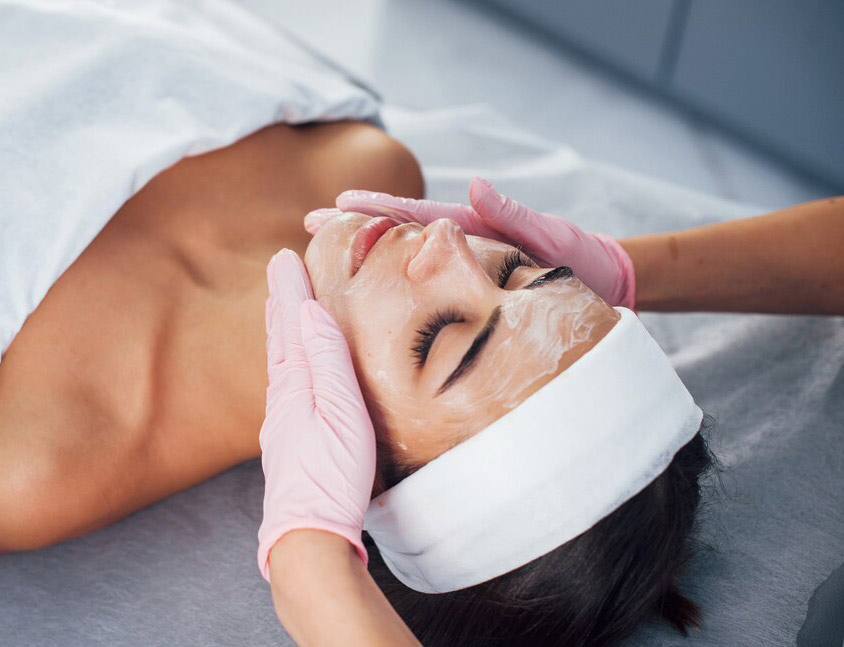 Top Facial Treatments in Canada
Most Popular Facials
Lets talk about the common facials in trend. Here are the most popular facial treatments available in salons across Canada.
Skincare services have evolved significantly throughout Canada over the last few years. By offering a myriad of facial treatments tailored to different needs and concerns, Salons have improved their offerings and utilize newest facial products available in the market. We are going to share the most commonly used / available facial services in our country.
This popular treatment includes cleansing, exfoliation, extraction, massage, and a mask. It is a perfect facial for people that require general skincare maintenance and it provides a refreshed look.
This non-invasive procedure is used to lighten the skin and improve the face complexion. This facial treatment can help in reduction of the dark spots and blemishes , thus helping you look younger and fairer.
Using a chemical solution, the skin's top layer is exfoliated, revealing newer, less-wrinkled skin beneath. This treatment is also now being offered at most of the salons in Canada.
A technological marvel, LED facials use varying wavelengths of light to combat acne-causing bacteria, reduce inflammation, and promote collagen production.
Infusing pure oxygen directly into the skin's pores, this facial promotes cell growth and gives a plump, radiant appearance. It's a favorite among celebrities before red-carpet events.
A multi-step treatment that cleanses, exfoliates, extracts, and hydrates simultaneously. Using a unique, patented device, the skin is infused with serums tailored to individual needs.
Aimed at boosting skin elasticity, this facial uses creams rich in collagen to hydrate and firm the skin. It addresses early signs of aging, reducing fine lines and promoting a youthful glow.
Beyond the regular cleansing and exfoliating, these facials incorporate ingredients known for their age-defying properties. They target signs of aging like wrinkles, fine lines, and pigmentation.
Tailored for acne-prone skin, this treatment focuses on extractions. By unclogging pores and using therapeutic products, it prevents future breakouts and addresses current acne.
Perfect for those looking to combat dullness, this facial rejuvenates the skin using potent doses of Vitamin C. The antioxidant properties combat free radicals and promote radiant skin.
Using gentle and hypoallergenic products, this facial caters to those with sensitive or reactive skin. The focus is on calming and soothing the skin while providing hydration.
A luxury treatment, gold facials involve the application of a mask made of 24-carat gold foil. Gold is known for its anti-aging properties, boosting collagen production, and improving blood circulation.
Whether you are tackling a specific skin concern or merely aiming for relaxation and rejuvenation, there's a facial treatment in Canada that is tailored for you. It is essential,  to consult with a skincare expert or dermatologist before diving into any treatment. This ensures that the chosen facial aligns with your skin type and addresses your unique concerns.
Let us know if you need assistance with facial treatment and are interested in going for our facial services.