Makeup for Mature Women
Makeup is a powerful tool that can enhance the beauty of any lady, no matter the age.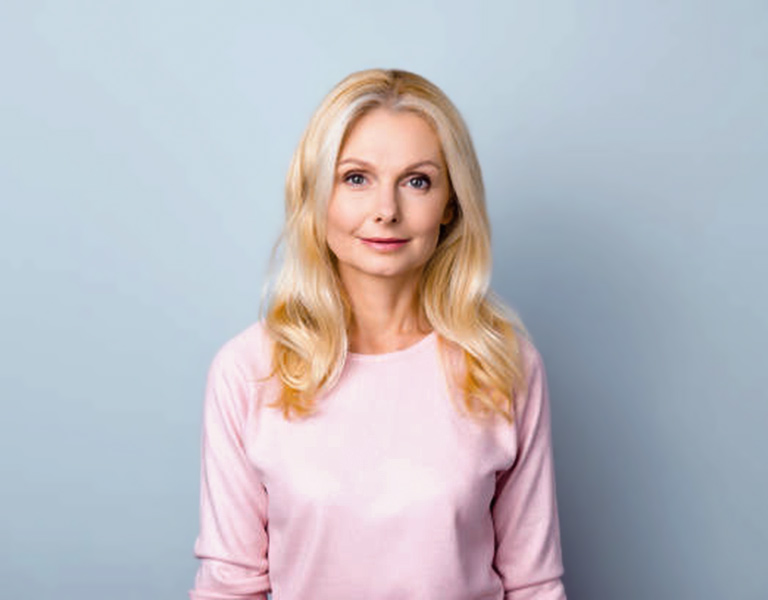 Makeup for Women: Enhancing Beauty at Every Age
Makeup is not just for the young and trendy; it's a powerful tool that can enhance beauty at any age. As women mature, their skin goes through various changes, and they require specific techniques and products to accentuate their features gracefully. A makeup service tailored for mature women understands these unique needs and aims to provide personalized solutions that celebrate their individuality and enhance their natural beauty.
Makeup for Hiding Wrinkles & Age Spots
One of the primary concerns for mature women is the appearance of fine lines, wrinkles, and age spots. A skilled makeup artist with expertise in working with mature skin understands how to create a flawless base that doesn't settle into creases or emphasize imperfections. A good beauty salon know the importance of using hydrating and nourishing products that promote a youthful glow. By using techniques such as light diffusing foundations, strategic highlighting, and subtle contouring, experts at a beauty salon can create a smooth, radiant canvas that enhances the woman's best features while minimizing any signs of aging. While we can hide aging with our makeup techniques, we also offer Anti Aging facial service for older women to help them reduce their fine lines and wrinkles and look younger naturally.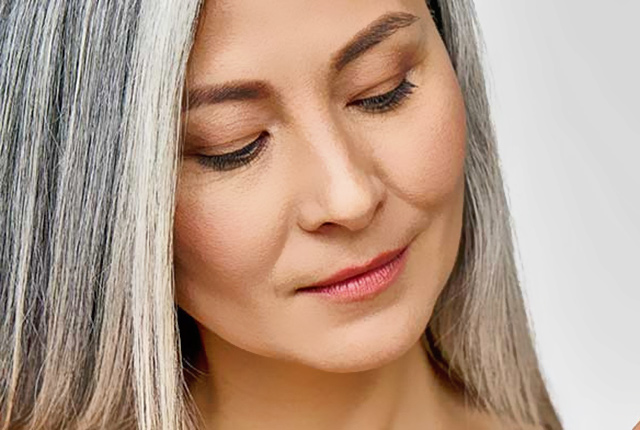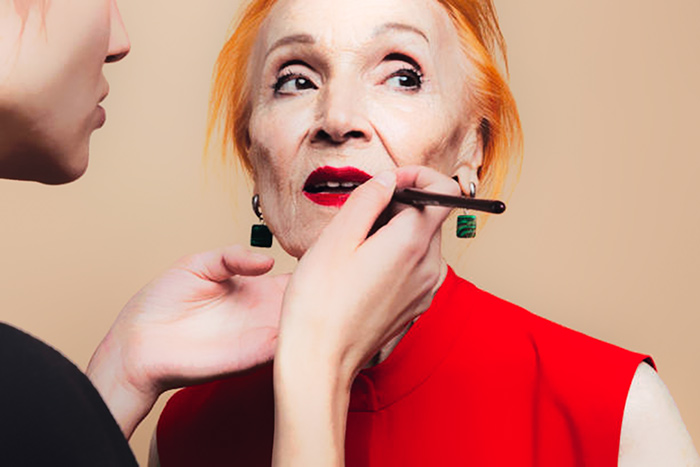 Loose and Saggy Skin Makeup
Eye makeup is another area where mature women often seek assistance. As the skin around the eyes becomes thinner and loses elasticity, applying eye shadow and eyeliner can become more challenging. A makeup service for mature women recognizes the need for softer, more blended eye looks that don't overpower delicate features. They can recommend neutral and earthy tones that complement skin tones and create a soft, sophisticated appearance. Additionally, they are skilled in applying eyeliner and mascara in a way that opens up the eyes without looking too harsh.
Makeup for Dull & Dry Skin
Another aspect that sets makeup services for mature women apart is the emphasis on skincare. Reliable makeup services often provide consultations on skincare routines and recommend products that address specific concerns such as dryness, dullness, or hyperpigmentation. They understand the importance of a good skincare regimen in achieving long-lasting and natural-looking makeup results. By incorporating skincare into their services, they empower mature women to take care of their skin and create a strong foundation for makeup application.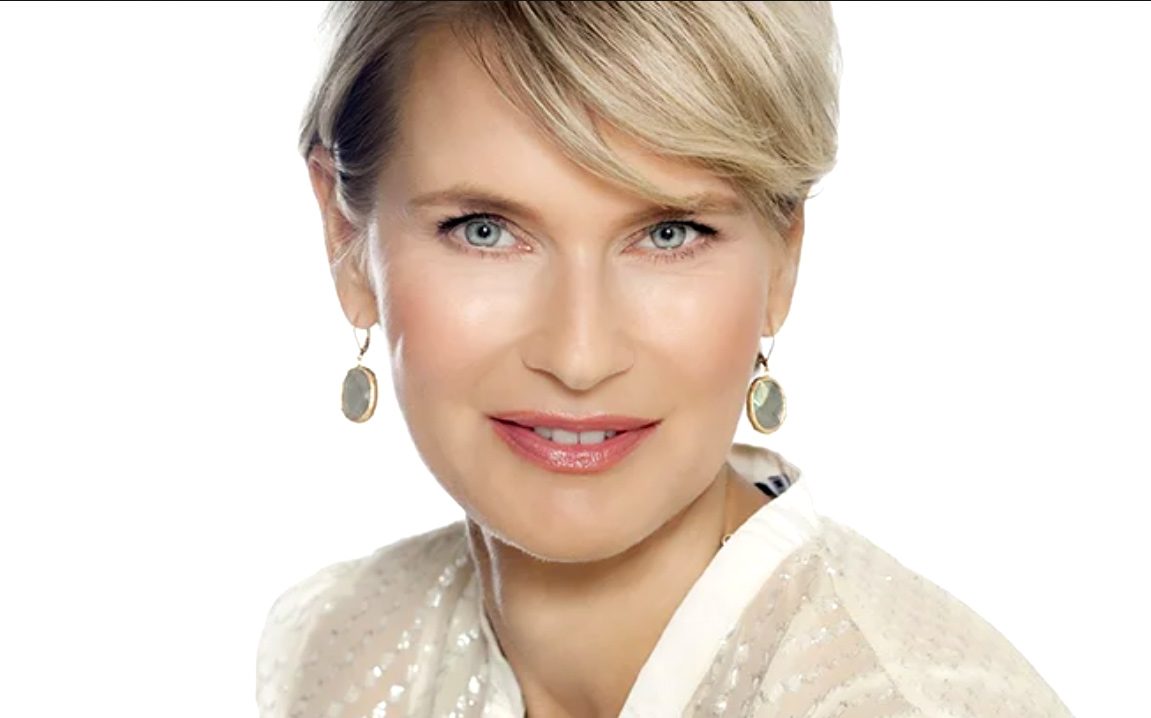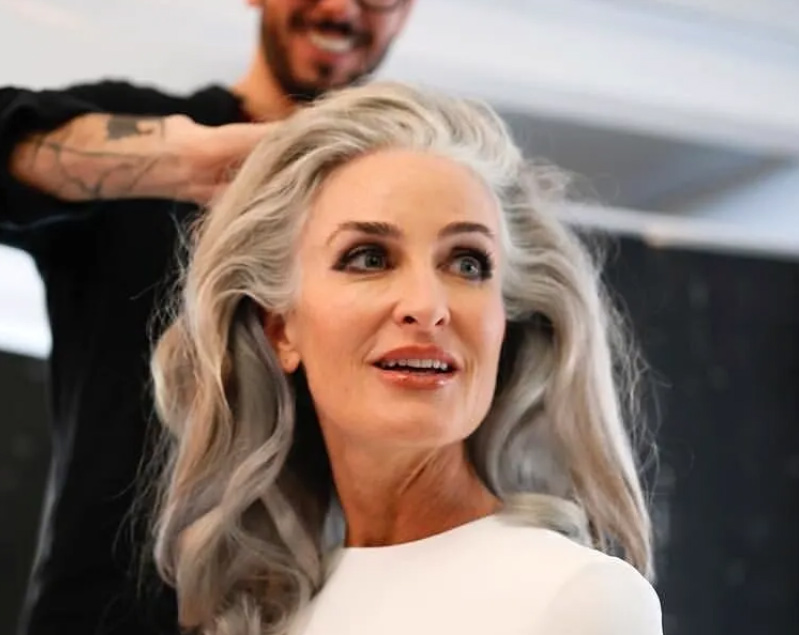 Makeup for Ladies with Signs of Aging
Furthermore, a makeup service for mature females focuses on empowering their clients rather than conforming to societal beauty standards. Whether they are attending a party or its the makeup for the mother of a bride, a style needs to be perfect for the day. A makeup artist knows that every woman is unique and has her own preferences and style. Instead of trying to hide or erase signs of aging, they work with women to create looks that highlight their best features and boost their confidence. Whether it's a bold lip color, a soft smoky eye, or a natural "no-makeup" look, the goal is to enhance individual beauty and make women feel radiant and beautiful at any age.
Radiating Aging Skin using Makeup
A makeup service specifically designed for mature women recognizes the specific needs and concerns of aging skin. Complete personalized solutions are offered, focusing on skincare, techniques that minimize signs of aging, and creating looks that enhance individual beauty. By celebrating the unique beauty of mature women and providing them with tailored makeup experiences, A good services can empower mature women to embrace their age and radiate confidence and beauty at every stage of life.