Prom Makeup & Hair Style Brampton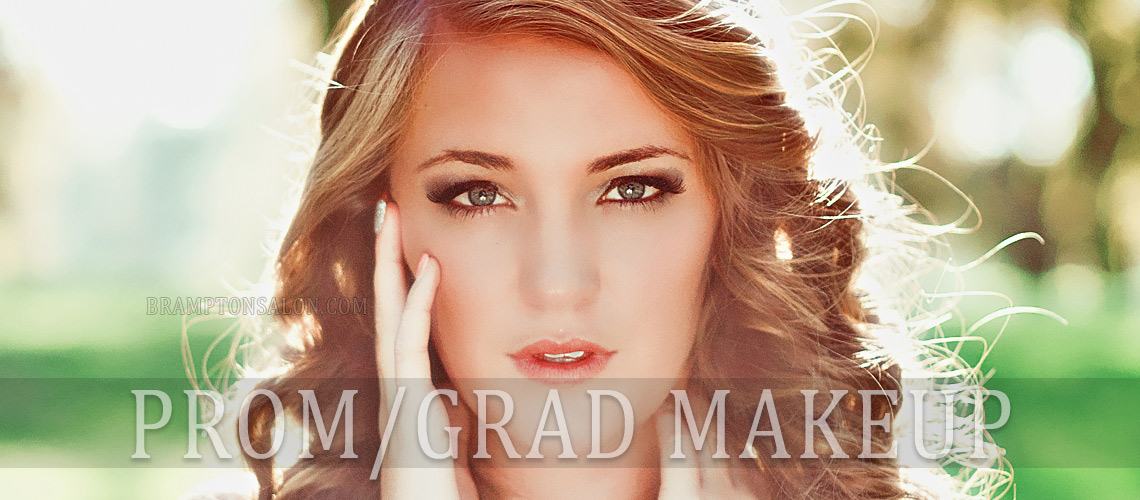 Best Prom/Grad Makeup from Experts in Brampton
Are you going to attend your Prom Party and want to get best Hair Style or is your Graduation party just around the corner and your want to look best for the special day. We at Brampton Salon will get you ready for the Prom/ Graduation Party. From Hair Coloring, Hair Styling, Nail Art, Manicure, Pedicure, Facials, Hair Removal to specialized services such as laser Hair Removal, Skin Treatment, Acne Treatment and more, we provide all beauty services under one roof. Our Personalized Prom makeup service from Brampton Makeup Artists will get you a flawless appeal for your school or college events. With highly experienced makeup professionals, your dream of attending a prom party with all that glare and glow with come true. Whether its false eyelashes for eye makeup, instant glow facial, hair do or dress up – we help you with anything and everything on our Salon.
To complement your dress, our help you look totally amazing on your Prom night by applying great ideas and makeup techniques. Our Prom Party Makeup Experts in Brampton will get you that picture perfect look and make sure that your looks are stunning and highly attractive for that very special day. We believe that your graduation day makeup should be such, that your friends could not stop praising your beauty. Our Beauty Salon, with years of experience, will bring that charm on your face for your Prom/Graduation Night.
For any inquiry or booking an appointment for Prom Hair Styling or Makeup in Brampton, call us today and we will not let you down.