Manicure / Pedicure
Best Manicure & Pedicure Salon in Brampton & Mississauga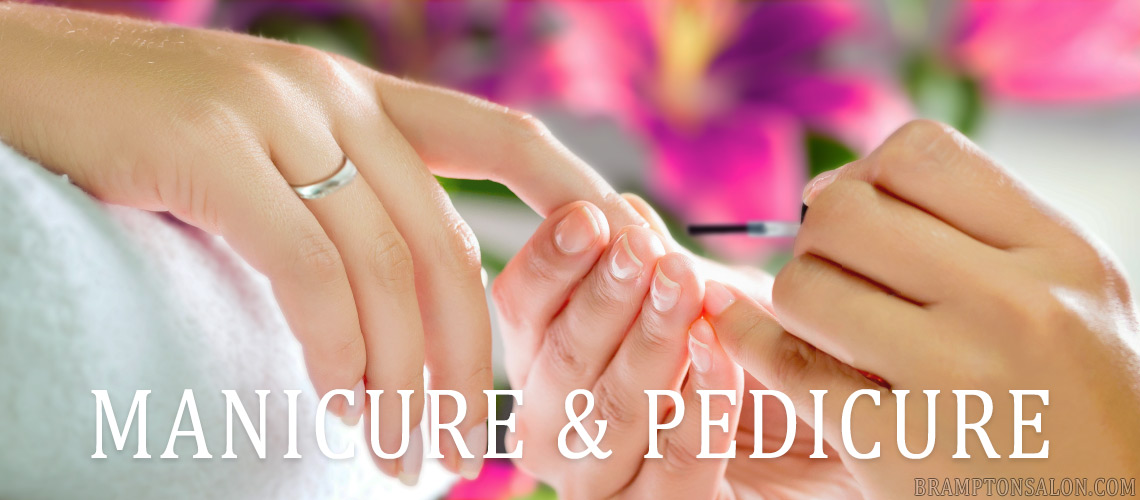 Brampton Salon offers a rich environment for providing manicure and pedicure services to our clients. Our highly experienced staff tries their best to make your hands and feet skin look healthier and softer thus helping us in maintaining wonderful experience. Not only for girls and ladies who want to look gorgeous, our unisex salon also provide manicure/pedicure for men. Our professionals have expertise in shaping your nails properly, powerful skin exfoliation, restoring aroma and different cuticle treatments as per the requirement. We have upgraded our massage seats with the latest ones offering more relaxed foot spa and personalized feeling.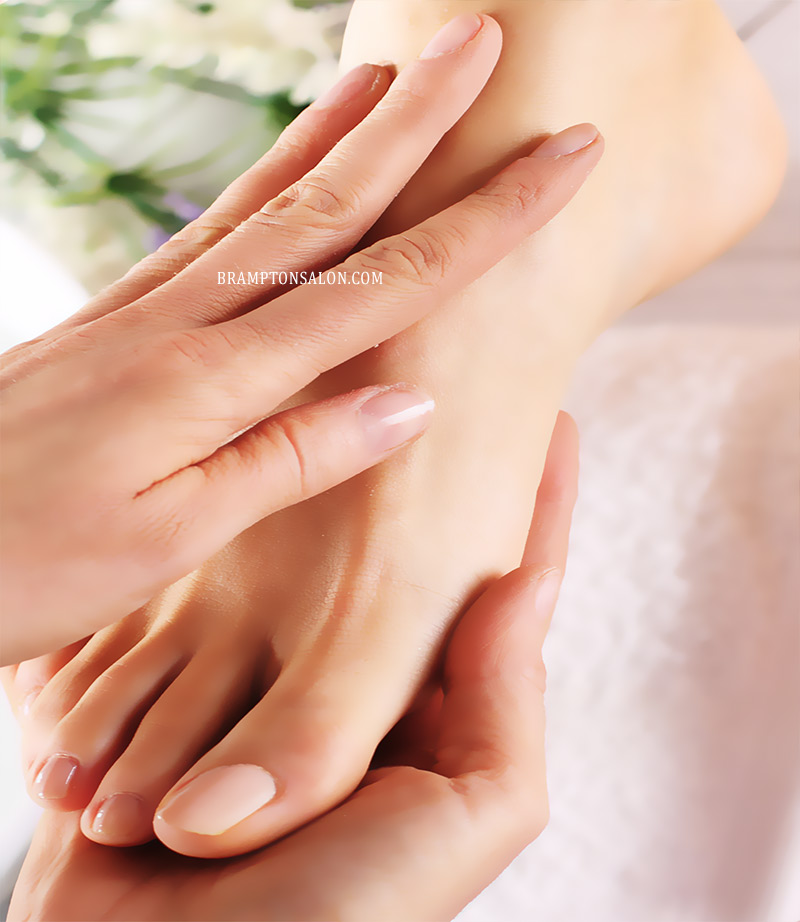 When you want best care for your hands.
Whether you are looking for Bridal Manicure Salon or pedicure, or want skin and nail care for party, we provide affordable and friendly solutions. Most of the women prioritize makeup and styling, not only your face needs regular uplift but your hands and feet also require timely care. We proudly say that we are the most hygienic beauty parlour in Brampton and have been pioneer in maintaining the five star for cleanliness.
Our properly trained staff knows about what kind of pedicure treatment is required by your hands/nails and how to make them look younger and attractive. Impression is everything that counts and that very first impression of beautiful hands will make everyone say wow. Our deep devotion to have a super clean surroundings available to our clients has been paramount throughout all these years and you will fully indulge in the soothing atmosphere and feel the huge difference.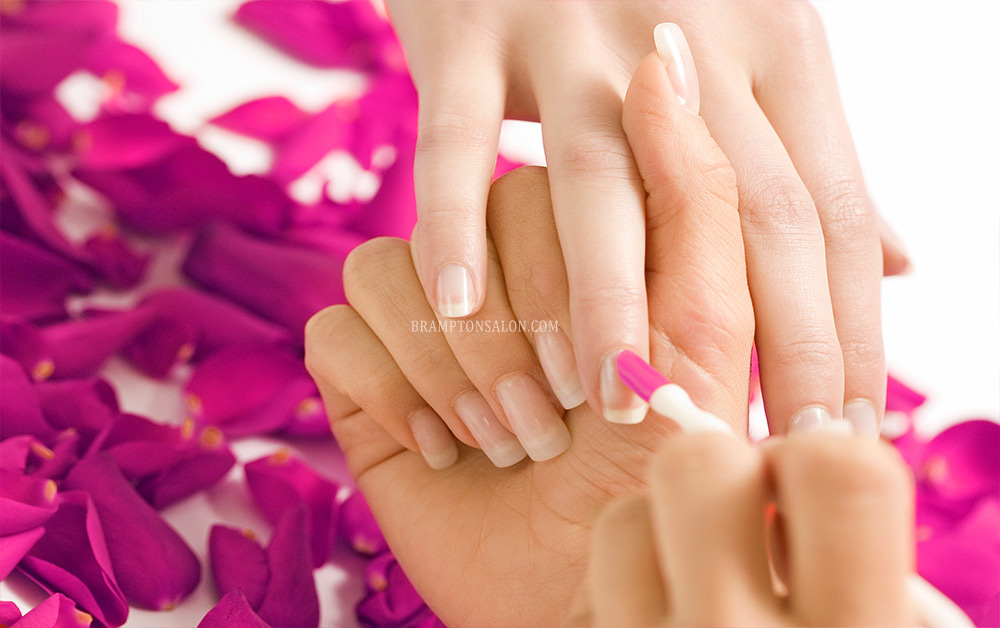 Our rejuvenating foot care is effective for long period of time and combined with the certified specialists, the results are outstanding. Whether you are looking for a Signature Manicure in Brampton Salon or a French Pedicure or any combination of both, we use the finest body care products. What makes us different from the competition is our high quality and superior product line that we use to remove the dead skin thus giving a semi-glossy shine to your skin. Our specialized treatment is beneficial for cracked skin at nail edges and proper touchup of nails. For party goers, we polish your nails with matching colors and assure that your looks for that special occasion are magnificent.
Our Spa use proper sterilized equipment and top brand skin care items that are recommended by qualified experts. If you are still unsure and want to check our service, booking an instant appointment by calling us or walk-in to get connected to one of our expert and see the difference yourself. Our Mani Cure & Pedi Cure in Brampton is popular for its friendly massage specialists who are soft spoken an well educated to treat your skin problems. With all the manicures available, we include Paraffin Wax dipping of your feet that locks the moisture and restore the youthful looks. We deal in Signature Pedicure Salon, French Manicure, Nair Art and Polishing, hot stone foot massage and nail varnishing for your healthy looking outer skin.