Hair Cutting Salon
Top Hair Dressers in Brampton are now available at one location.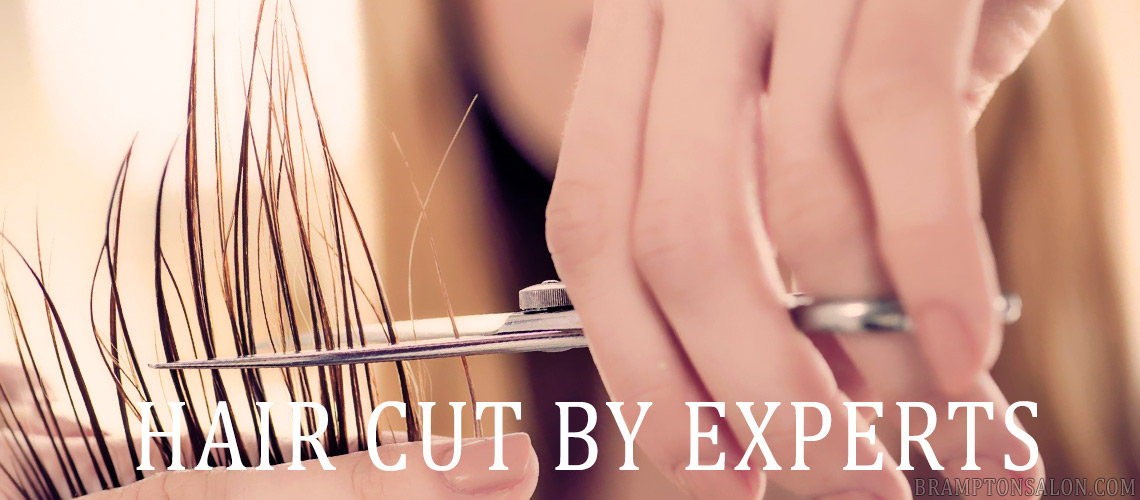 Men and Women Haircut Salon – Our Unisex Hair Cutting service is performed by experienced barbers in Brampton and is one of the finest hair shop in Greater Toronto Area. We are experts in celebrity haircut, bridal hair, long or short classic ones and whichever style you want, we can do any king of cut. Our affordable hair cutting service is highly recommended to everyone looking for best quality for their money. A wide range of cuts such as blunt hair cut, short trimmed hair, trim bangs or layer cut help us to give you a completely different look and style suited for individuals requirement. Our salon is popular for providing kids hair cutting in a children friendly environment.
Best Barber Shop in Brampton
Yes, we call ourselves the best as we have highly trained staff that not only excels in skill-set but also polite and down to earth. We are specialized in all kinds of cuttings such as Layered cutting, Blunt cut, Bob Cut, Pixie Hair Cutting and Shag cut that could be easily combined with asymmetrical cutting and bangs.
We invite you to our Hair cutting salon in Brampton, reach us to give us a try, not only we have highly trained staff members but we also try to communicate with our clients about our performance and listen deeply to every requirements of our clients and the changes they recommend, and improve our hair cutting service as much as possible to deliver a better customer experience. Even if it is a simple cut, or a stylish & funky college going hair cut, we manage to explore the best. Our unisex salon offers other range of services for both men and ladies such as facials, manicure, pedicure and skin treatments.
Haircut in Brampton Salon
If you want a hair cut in Brampton, do not hesitate to give us a call and book an instant appointment or just walk in, and we promise you that you will never need to find another barber service.